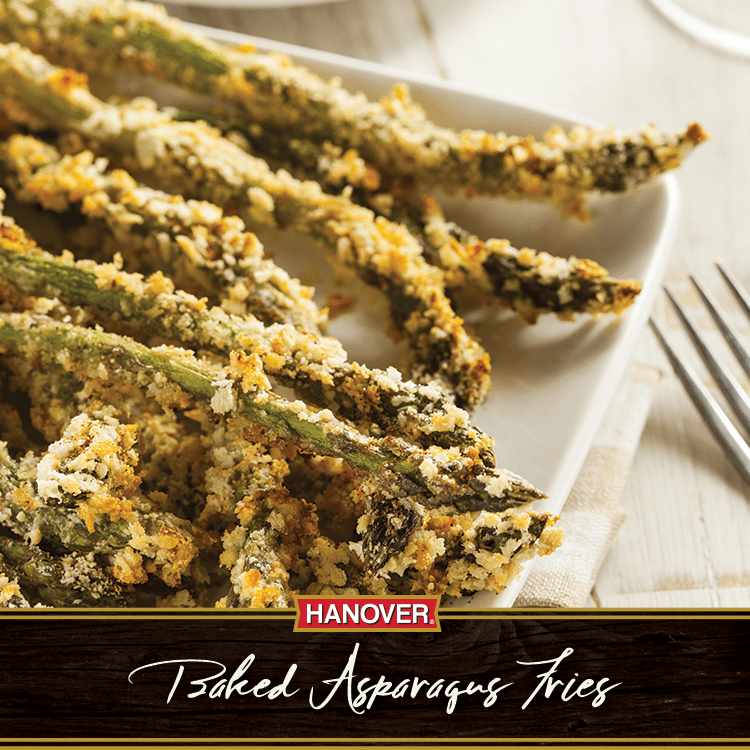 DETAILS
Baked Asparagus Fries
Looking for a healthier alternative to classic fries? Try our easy-to-follow recipe for Crispy and Flavorful Baked Asparagus Fries. They are a delicious snack or side dish that will leave you feeling satisfied and guilt-free. Hanover's steam-in-bag asparagus spears make it easy to prepare this dish. So, even if you're a fan of the traditional french fries, give these asparagus ones a shot and indulge in a healthier option!



EQUIPMENT
Wire Rack

Baking Sheet

Oven
INSTRUCTIONS
Preheat oven to 425 F°

Remove and thaw the asparagus. Once thawed, pat dry.

Dredge the asparagus in the flour, dip in the egg and then into a mixture of the panko, parmesan, salt and pepper.

Place the asparagus in a single layer on a wire rack on a baking sheet and bake in oven until golden brown, about 7-13 minutes.