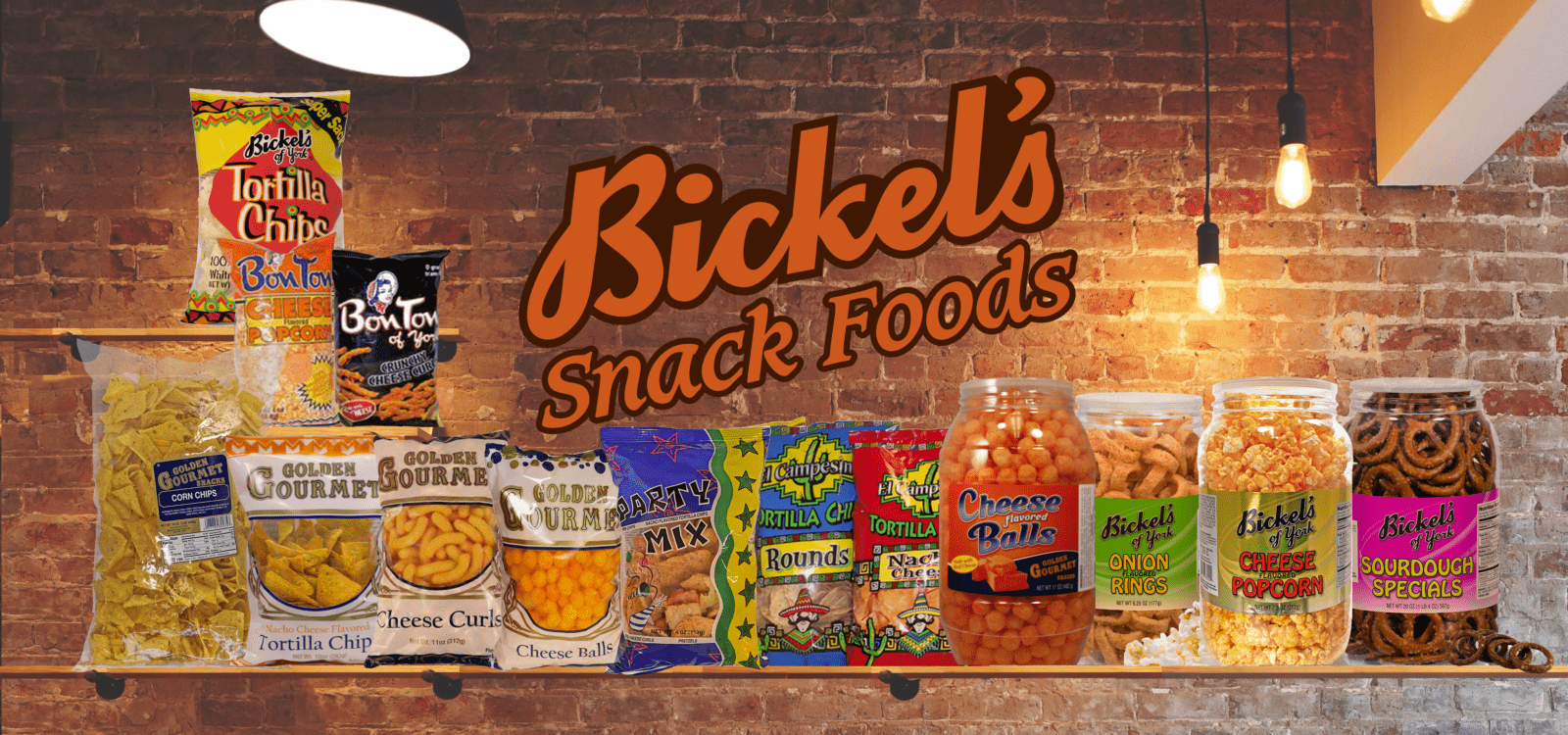 BICKEL'S SNACK FOODS
Picky People Pick Bickel's - Potato Chips, Pretzels, Popcorn, Corn Chips and More!
With a legacy spanning several decades, Bickel's Snack Foods has solidified its position as a beloved choice among snack enthusiasts of all ages.
A Legacy of Excellence:
Founded on principles of excellence, Bickel's Snack Foods has upheld its commitment to crafting snacks that consistently exceed expectations. This legacy of quality has earned them a loyal following and a reputation for delivering flavors that stand the test of time.
An Array of Flavors:
Bickel's Snack Foods offers an enticing variety of snacks that cater to diverse taste preferences. From classic favorites like potato chips and pretzels to innovative creations that reflect evolving culinary trends, their selection ensures that there's something for everyone. Each snack is thoughtfully seasoned to create a satisfying taste experience.
Craftsmanship and Care:
What sets Bickel's Snack Foods apart is their dedication to craftsmanship. Every snack is crafted with care, using the finest ingredients and time-tested techniques. This attention to detail is evident in the crunch, texture, and flavor that their snacks deliver.
Nostalgia and Tradition:
Bickel's Snack Foods carries a touch of nostalgia, reminiscent of a time when snacks were made with care and cherished moments were shared over a bag of chips. Their snacks evoke a sense of tradition, allowing consumers to relive fond memories while creating new ones.
Versatility and Enjoyment:
Whether you're looking for a satisfying snack for personal enjoyment, planning a gathering with friends, or seeking the perfect addition to a party spread, Bickel's Snack Foods offers options that effortlessly fit every occasion. Their snacks can be savored on their own or paired with dips and sauces for an extra layer of flavor.
Community Connection:
Bickel's Snack Foods often holds a special place within the communities they serve. Their snacks become a part of gatherings, celebrations, and moments of connection. This sense of community is a testament to the brand's ability to bring people together through the shared love of great snacks.
In essence, Bickel's Snack Foods encapsulates the art of creating snacks that combine quality, taste, and tradition. Their legacy of excellence continues to resonate with snack enthusiasts who appreciate the simple joy of savoring a delicious bite and the memories that accompany it.