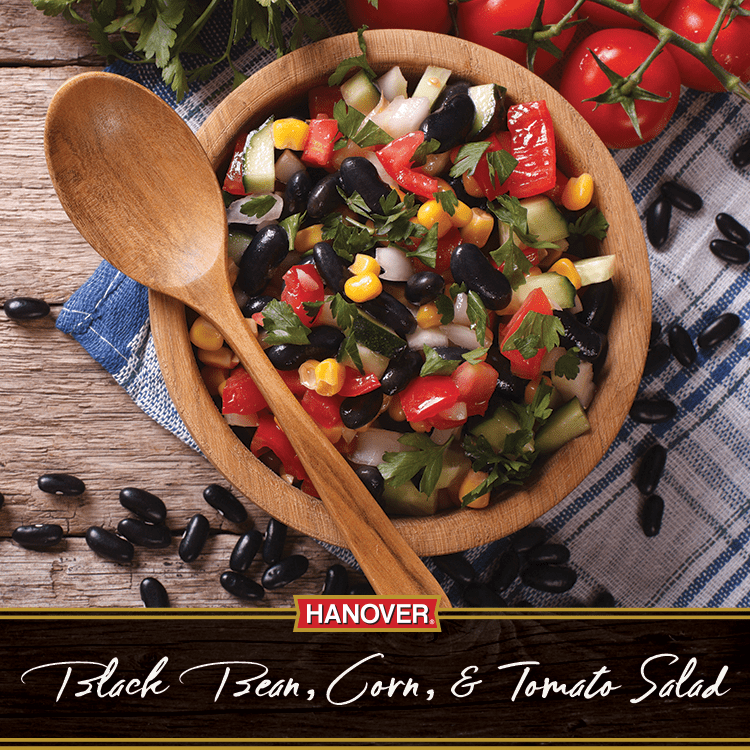 DETAILS
Black Bean, Corn, & Tomato Salad
Are you looking for an exciting mix of flavors to add to your dinner? Why not try our Hanover Black Bean, Corn, & Tomato Salad recipe? This delicious salad is quick and easy to make, and features a variety of nutrient-rich ingredients like black beans, sweet corn, and ripe tomatoes, all tossed in a zesty dressing. Give it a try and enjoy the fresh and vibrant taste of summer!



INSTRUCTIONS
Place beans, tomato, pepper(s), corn and feta cheese in large salad bowl.

Stir in garlic and salt. Whisk together all remaining ingredients with the mustard. Continue whisking until smooth. Pour over the salad, toss, and chill.