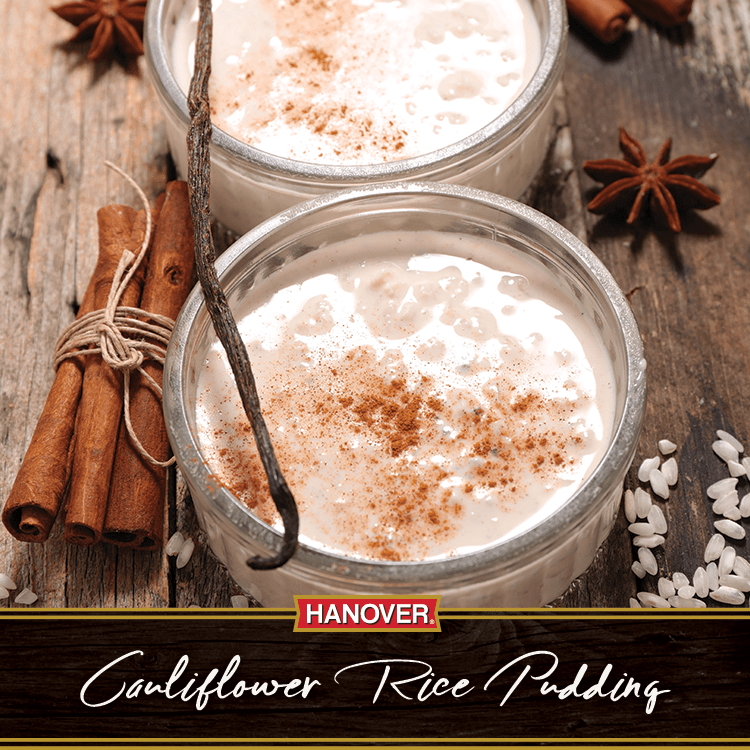 DETAILS
Cauliflower Rice Pudding
With this Cauliflower Rice Pudding recipe, learn a healthier way to prepare a traditional dessert. This dish is a great way to enjoy the goodness of cauliflower in a sweet treat. It is creamy, decadent, and surprisingly healthy. Give it a try right away to reaffirm your love for rice pudding!



INSTRUCTIONS
Combine 1 1/2 cup Riced Cauliflower with almond milk to a sauce pan, turn to medium heat, add the remaining ingredients, and bring to a simmer (about 4-5 minutes).

Add remaining 1/2 cup Riced Cauliflower until you get desired consistency (you may not use it all).

Turn flame to low and stir constantly until thickened (about 4-5 minutes).

Cover and refrigerate overnight.