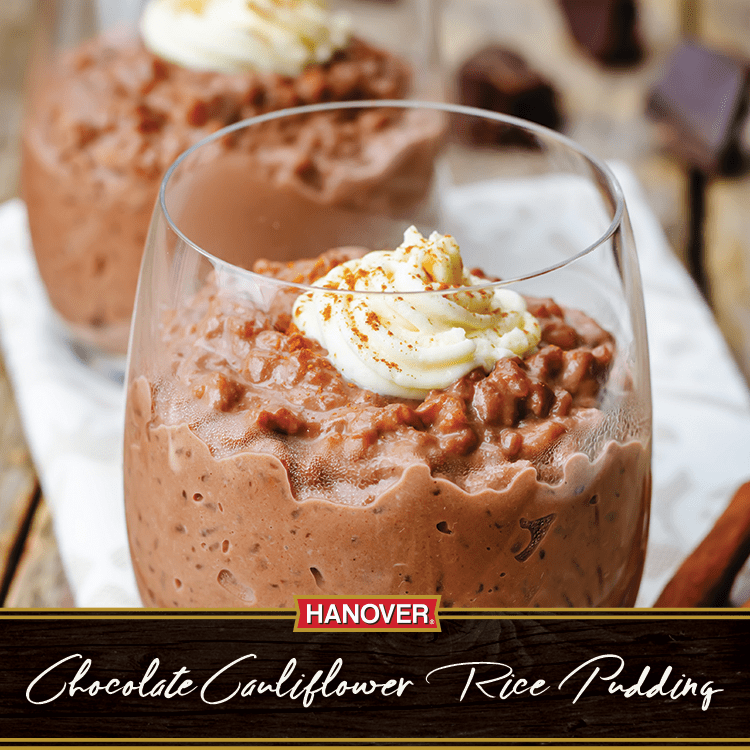 DETAILS
Chocolate Cauliflower Rice Pudding
Indulge in a healthier twist on a classic dessert with our Chocolate Cauliflower Rice Pudding recipe. Creamy, chocolatey, and surprisingly nutritious, this delightful treat will satisfy your sweet tooth while sneaking in some veggies. Discover how to make this guilt-free dessert that's perfect for the whole family.



Estimated Time
8 hours 5 minutes
INSTRUCTIONS
Combine 1 1/2 cup Riced Cauliflower with almond milk to a sauce pan, turn to medium heat and add remaining ingredients and bring to a simmer (about 4-5 minutes).

Add remaining 1/2 cup Riced Cauliflower until you get desired consistency (you may not use it all).

Turn flame to low and stir constantly until thickened (about 4-5 minutes).

Cover and refrigerate overnight.