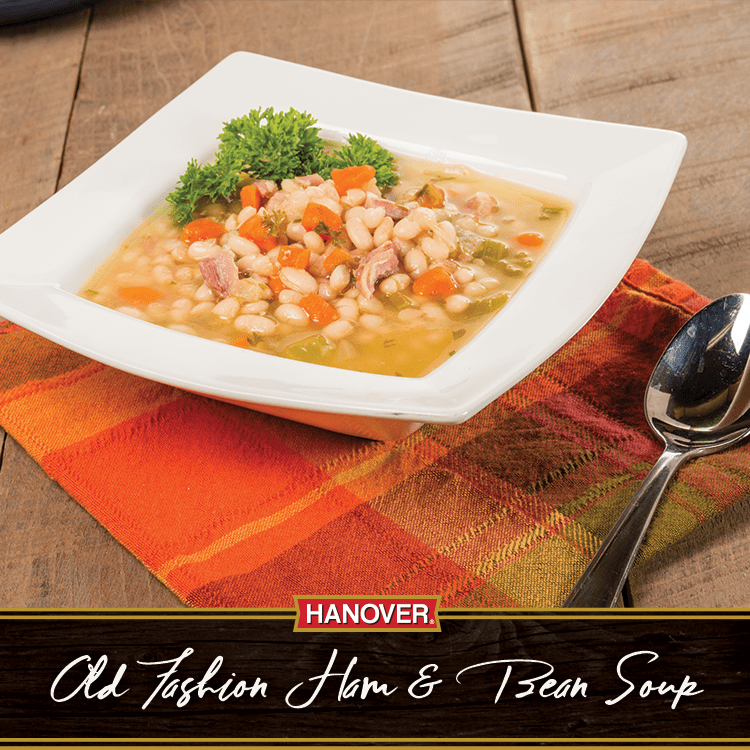 DETAILS
Old Fashion Ham & Bean Soup
The dish was fantastic in the past, and it's still fantastic today. The best part is that now you can make it at home. Enjoy a warm and comforting bowl of Old Fashioned Ham & Bean Soup on chilly days. Our easy recipe features the classic flavors of Hanover Foods, bringing joy to your table.



Estimated Time
3 Hours , 35 Minutes
INGREDIENTS
3 lb Ham with Bone
2 qt Water
½ cup Celery diced
½ cup Carrots diced
¼ tsp Black Pepper
INSTRUCTIONS
Cook ham in crock pot for 2-3 hours or until meat is tender. Remove meat from bone and cut into bite-size pieces.

Add celery and carrots to broth; simmer until vegetables are tender.

Add ham, beans, and pepper.

Bring to a boil, reduce heat and simmer 30 minutes.