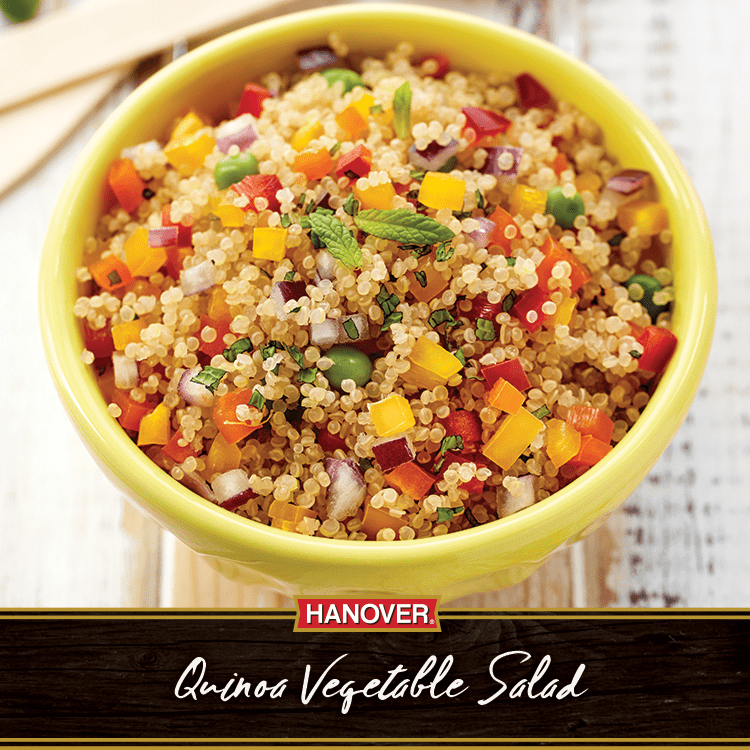 DETAILS
Quinoa Vegetable Salad
Do you love quinoa? If so, this recipe is perfect for you! Check out Hanover Foods' Quinoa Vegetable Salad recipe, which is packed with nutritious ingredients and easy to make. You can enjoy it as a satisfying meal or side dish that's healthy and tasty.



INSTRUCTIONS
Cook the quinoa according to the instructions on the package. Set aside to cool.

Once cool, chop the other ingredients and toss with the cooled quinoa. Taste and adjust seasonings and flavor as desired.

If you prefer a warm salad, stir the raw vegetables and other ingredients through the quinoa when it is just cooked and eat it right away.