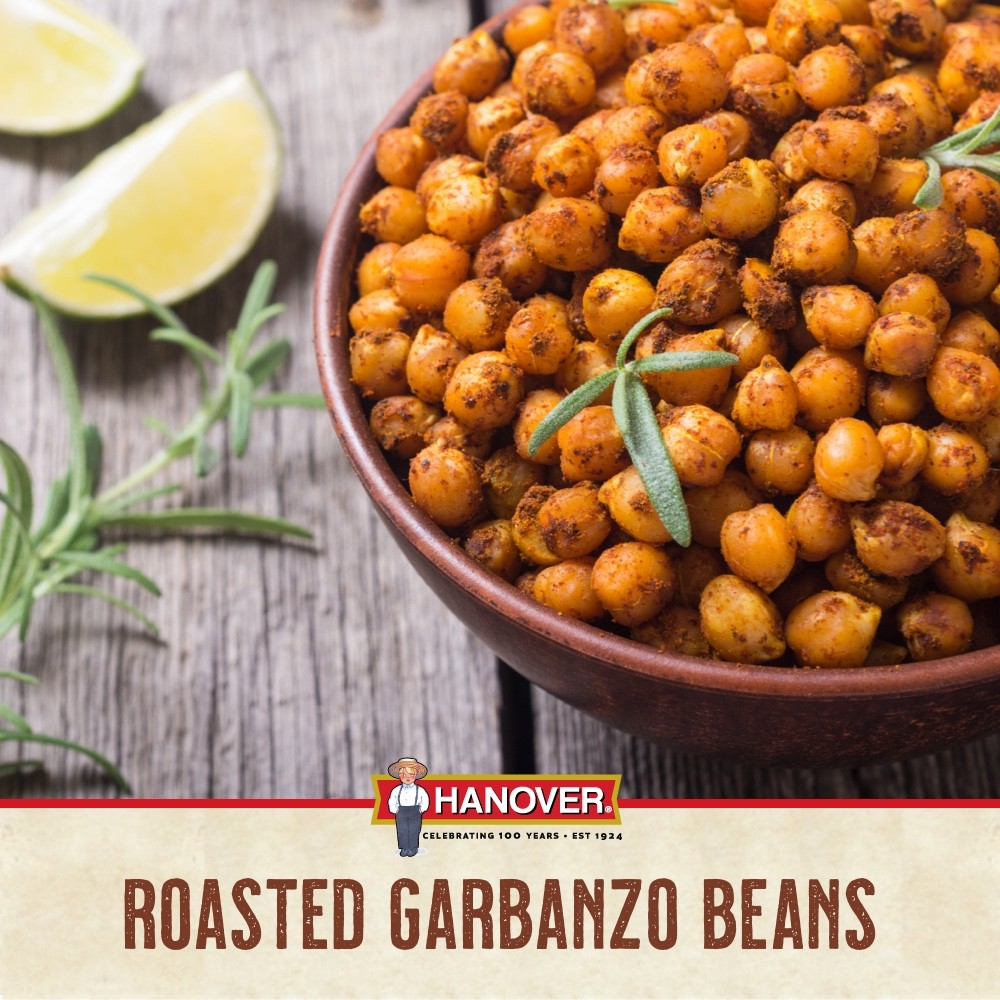 DETAILS
Roasted Garbanzo Beans
Roasted Garbanzo Beans are a delicious and nutritious snack that's easy to make using canned Hanover Garbanzo Beans. Here's a simple recipe for you

Course
Appetizer, Salad, Side Dish


Estimated Time
35 - 50 Minutes
EQUIPMENT
Baking Sheet
Paper Towels
Mixing Bowl
INGREDIENTS
1 Tablespoon Olive Oil
½ Teaspoon Cayenne Pepper
Salt to taste
1 can (15.5 ounces) Hanover Garbanzo Beans (chick peas), rinsed and drained
INSTRUCTIONS
Preheat oven to 375° F.
Rinse and drain Hanover Garbanzo beans. Place beans on paper towels and pat dry
In a medium size bowl, mix all ingredients thoroughly coat the beans
Spread mixture on a baking sheet and bake for 40 – 45 minutes stirring beans every 10 minutes and cook until beans are crispy.
Serve warm or at room temperature
For alternative seasonings, substitute cayenne pepper for ½ teaspoon of cumin or ½ teaspoon chili pepper or even ½ teaspoon garlic powder.
Hanover Garbanzo Beans