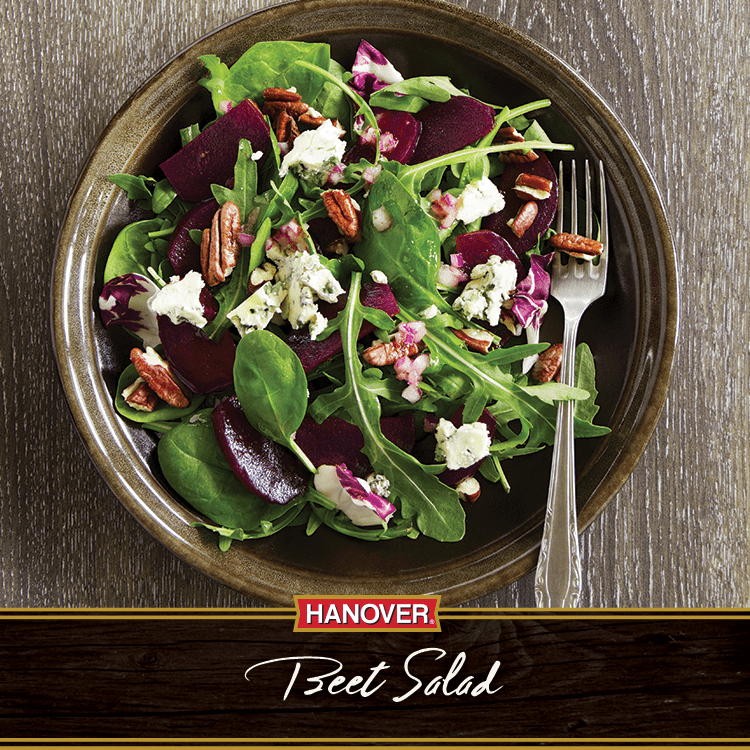 Ever try beet salad? Well, if not, now you can! It's not too difficult to make and hey, you might love it! Give it a go!



Medium Bowl Large Mixing Bowl
Small Hanover Cooked Beets
Extra Virgin Olive Oil
Champagne Vinegar
Shallot
Small Clove Garlic
Micro Greens or Lettuce
Crumbled Blue Cheese or Goat Cheese
In a medium bowl, combine the shallots and garlic. Season with salt and pepper. Add the Champagne vinegar. Slowly whisk in the remaining olive oil to make a dressing.
In a large mixing bowl, combine beets and blue cheese. Add the dressing to taste and toss.
Divide the micro greens among 4 plates and top with the beet and blue cheese mixture.
Top with chopped nuts.
Crumbled Blue Cheese or Goat Cheese
Chopped Pecans