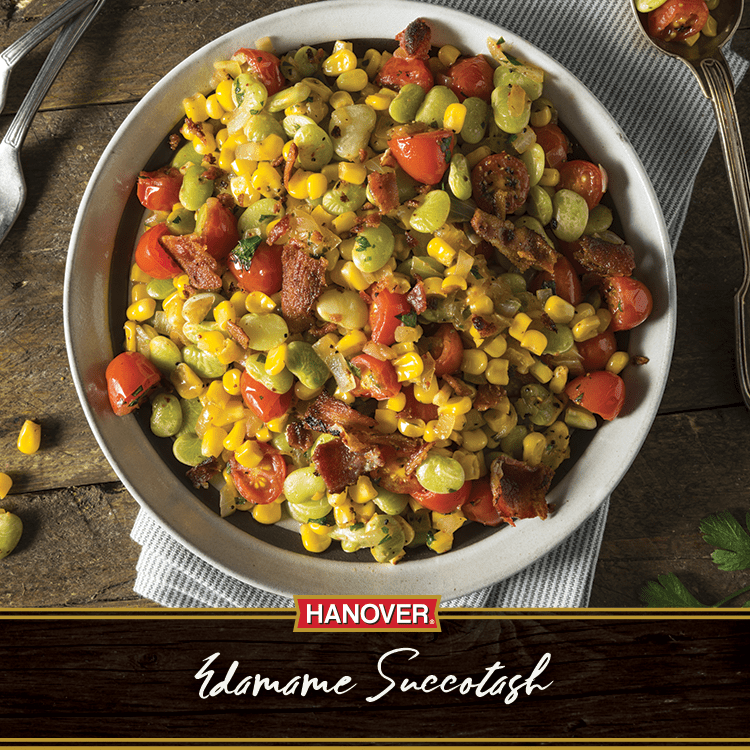 DETAILS
Edamame Succotash
Want a unique side dish for the family to try? Or just feeling a little adventurous today? Try this delicious recipe!



Cook bacon in a nonstick skillet over medium heat until crisp. Remove bacon from pan, reserving 2 teaspoons drippings in pan; coarsely chop bacon.
Increase the heat to medium-high. Melt butter in drippings in pan. Add onion; sauté 3 minutes, stirring occasionally. Add corn ; sauté or until lightly charred. Add edamame, and sauté, stirring occasionally. Stir in vinegar and next 5 ingredients; cook, stirring occasionally. Sprinkle with bacon and basil.
Salt
Black Pepper
Sugar