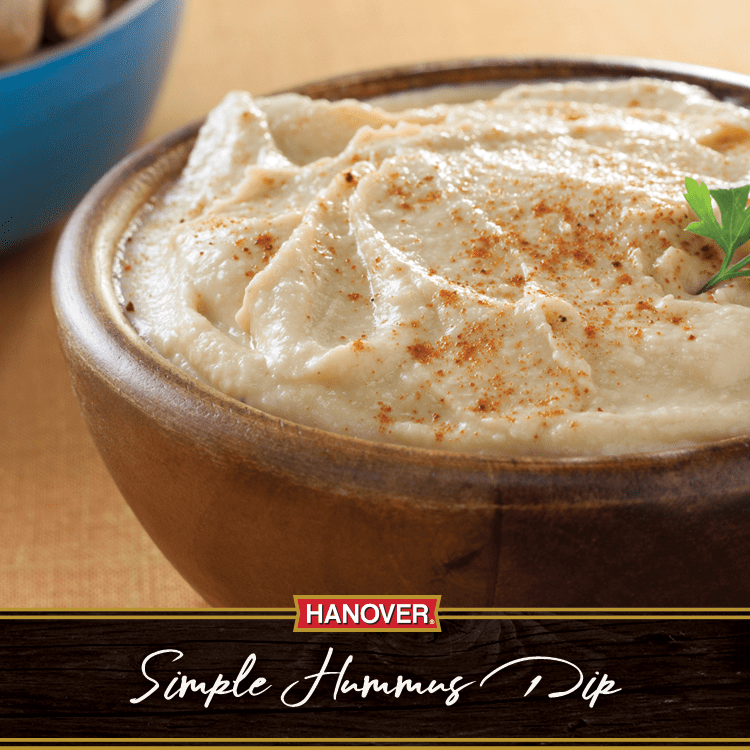 DETAILS
Green Pea and Parsley Hummus
For a fresh take on the traditional party dip, swap out your chickpeas and make this green pea hummus instead. We recommend serving this light and refreshing dip with fresh veggies or pita chips.



thawed frozen Hanover Sweet Peas
chopped fresh flat-leaf parsley
tahini
warm water
olive oil
fresh lemon juice
kosher salt
Place peas, parsley, tahini, warm water, olive oil, lemon juice, salt and garlic in a mini food processor; process until smooth.
Blend in more water, 1 Tbsp. at a time, if hummus is too thick
Serve with raw vegetables
kosher salt
garlic
Raw Vegetables