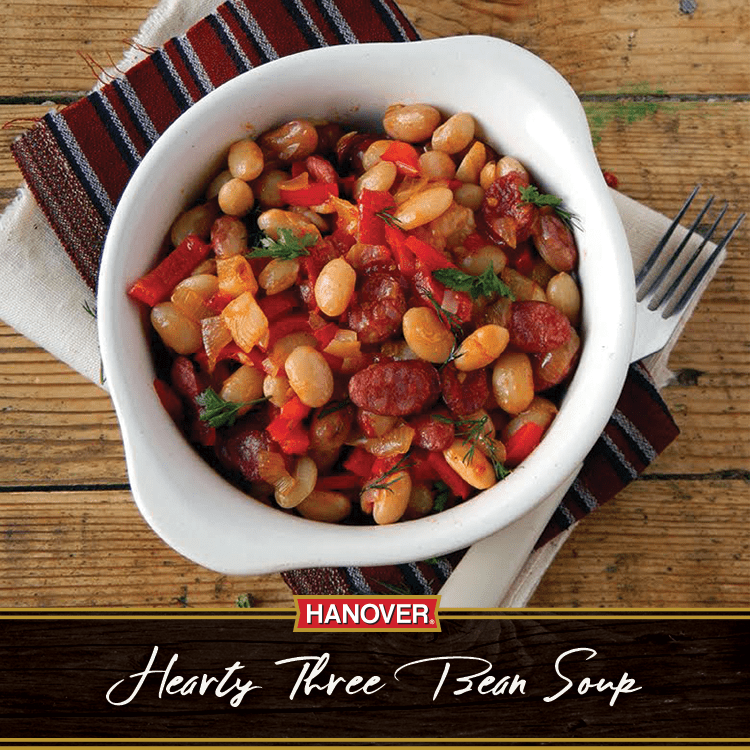 DETAILS
Hearty Three Bean Stew
Stew it up with this swell bean soup! If you're craving stew this recipe is the one for you!



Chopped Onion
Canola Oil
Cloves of Garlic
Diced Tomatoes
Large Carrots
Beef Broth
Worcestershire Sauce
In a large saucepan add oil and cook sausage until heated through.  Saute onions until tender. Add the garlic, cook 1 minute longer. Add the tomatoes, carrots, celery, broth and Worcestershire sauce.
Bring to a boil, reduce heat, cover and simmer for 15 minutes.
Stir in the beans, tomato paste, chili powder and pepper. Cover and simmer for 30 minutes, stirring occasionally.
Worcestershire Sauce
Hanover Kidney Beans
Hanover Garbanzo Beans