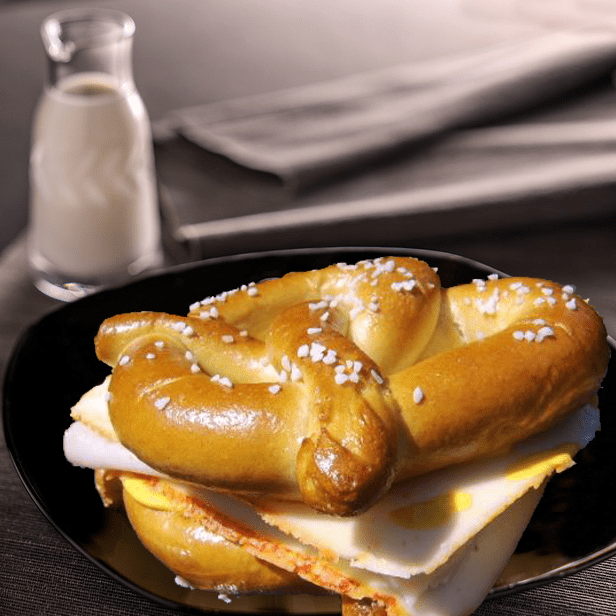 DETAILS
Soft Pretzel Sandwich
Try something different to put in your kid's lunchbox. More fun to eat than a regular old boring sandwich. Try this Pretzel Sandwich, customize it for your own taste. Either use 2 pretzels or cut them in half as long as they are the same great Hanover Soft Pretzels.



Hanover Soft Pretzels
mustard
Cheese
Sliced Del Meat
Spread bottom side of each pretzel with 1/2 teaspoon mustard or mayonnaise, or a combination of both.
To make each sandwich, you want to layer 1 pretzel, mustard/mayo-side up, with 1 slice cheese, 1/4 meat and 1 slice cheese.
Place the other pretzel, mustard/mayo-side down, over sandwich ingredients and press gently.