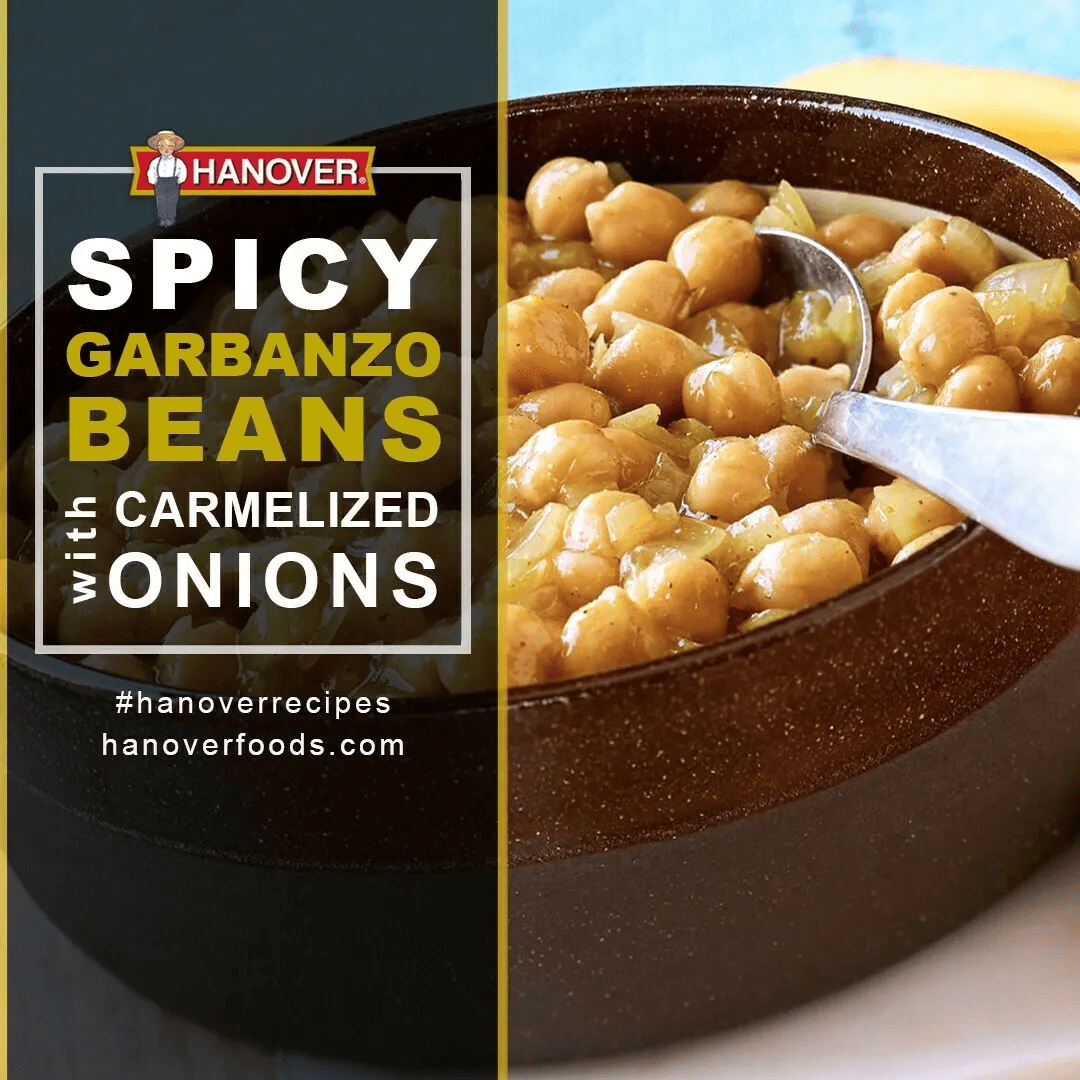 DETAILS
Spicy Garbanzo Beans with Caramelized Onions
Turn up the heat with these Spicy Garbanzo Beans with Caramelized Onions, in this simple easy to prepare recipe for a quick meal you are sure to enjoy.



large frying pan Cutting Board
unsalted butter
onions
coriander
cumin
turmeric
red pepper
can Hanover Foods Garbanzo Beans
Melt butter in a large fry pan over medium heat. Add onions and slowly cook until they are light brown (about 20 to 25 minutes).
Add coriander, cumin, turmeric and red pepper; stir and continue to cook for a minute or two, to develop the spice flavors.
Add drained garbanzo beans, salt, black pepper and Tablespoon of water.
Cook, stirring constantly until beans are thoroughly coated and heated.
can Hanover Foods Garbanzo Beans
salt
black pepper