Good Source of Fiber
Seasoned Select Beans Cuban Style Black Beans
Good Source of Iron | Good Source of Protein
Seasoned Select Beans Cuban Style Black Beans
Hanover Seasoned Select Cuban Style Black Beans will help to quickly liven up your dinner plate tonight.  Our plump black beans are in a savory garlic and lime sauce, creating a classic Cuban flavor without all the prep work.  Heat, serve, and enjoy as a side dish.  They can also create a complete  vegetarian meal in minutes: add some tomatoes, onion, jalapenos and serve over a rice or quinoa.  Get creative with your meals!
Check out our entire Collection of Seasoned Select Beans to add variety and a quick flare to your meals.
PRODUCT DETAILS
Seasoned Select Beans Cuban Style Black Beans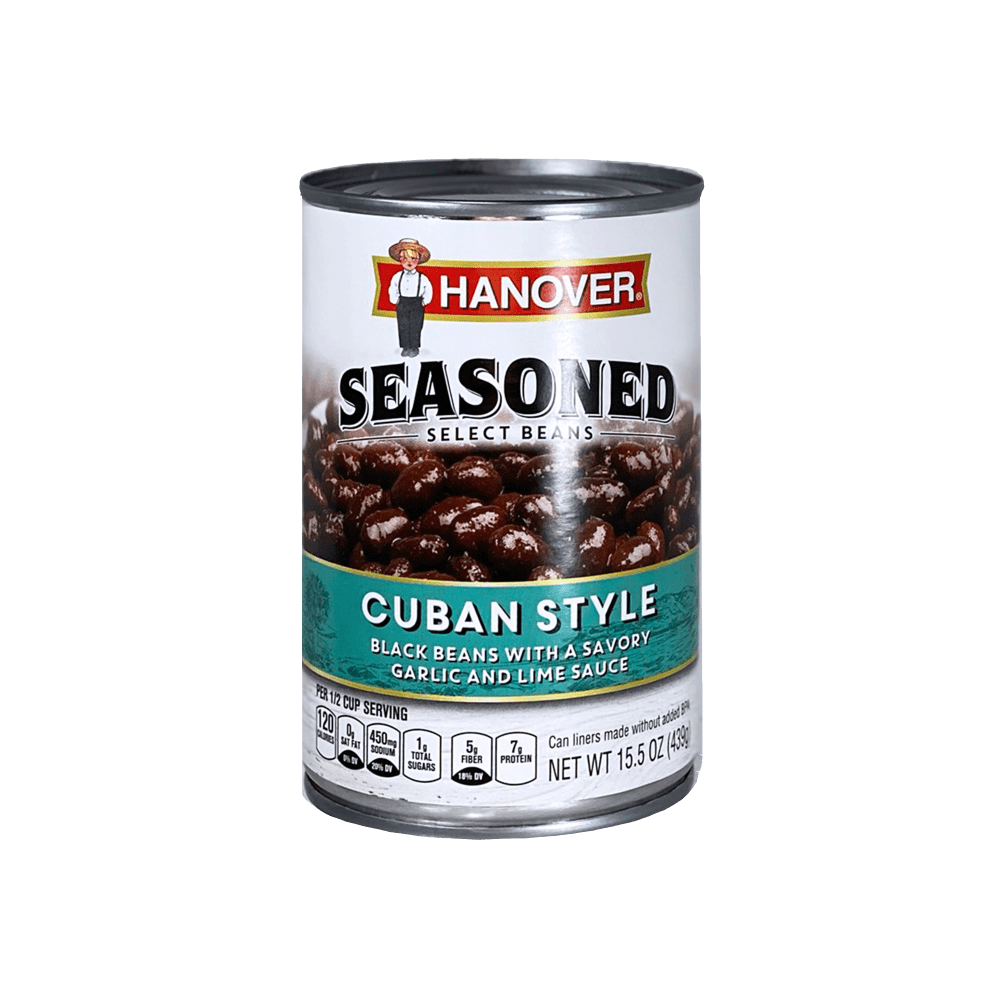 Seasoned Select Beans Cuban Style Black Beans are a good source of iron, protein, and fiber. They are also a low fat, low sugar and low cholesterol option.
Prepared Black Beans, Water, Onion Powder, Salt, Garlic Powder, Olive Oil, Lime Juice Powder (Corn Syrup, Lime Juice, Lime Oil), Spices, Green Bell Pepper Powder, and Green Chili Pepper.
Serving Size: 1/2 cup (130g)
Calories: 120
Total Fat: 1g
Saturated Fat: 0g
Trans Fat: 0g
Cholesterol: 0mg
Sodium: 450mg
Total Carb.: 22g
Dietary Fiber: 5g
Sugars: 1g
Includes 0g Added Sugars
Protein: 7g
Vitamin D: 0mcg
Calcium: 52mg
Iron: 2mg
Potassium: 379mg