Low Saturated Fat
Seasoned Select Beans Sicilian Style
Good Source of Fiber | Good Source of Protein
Seasoned Select Beans Sicilian Style
Hanover Seasoned Select Beans Sicilian Style make a healthy side dish packed with flavor.  We've seasoned our quality Cannellini Beans with Garlic, Rosemary and Sage to create an amazing Sicilian flavor.   Open a can and add tomatoes, basil leaves, baby spinach and top with some grated cheese and you've created a delicious cold side for your next gathering. Get creative with your meals!  Heat our Sicilian Style beans with some spinach or kale add some chopped bacon – a quick addition to your meal.
Check out our entire Collection of Seasoned Select Beans to add variety and a quick flare to your meals.
PRODUCT DETAILS
Seasoned Select Beans Sicilian Style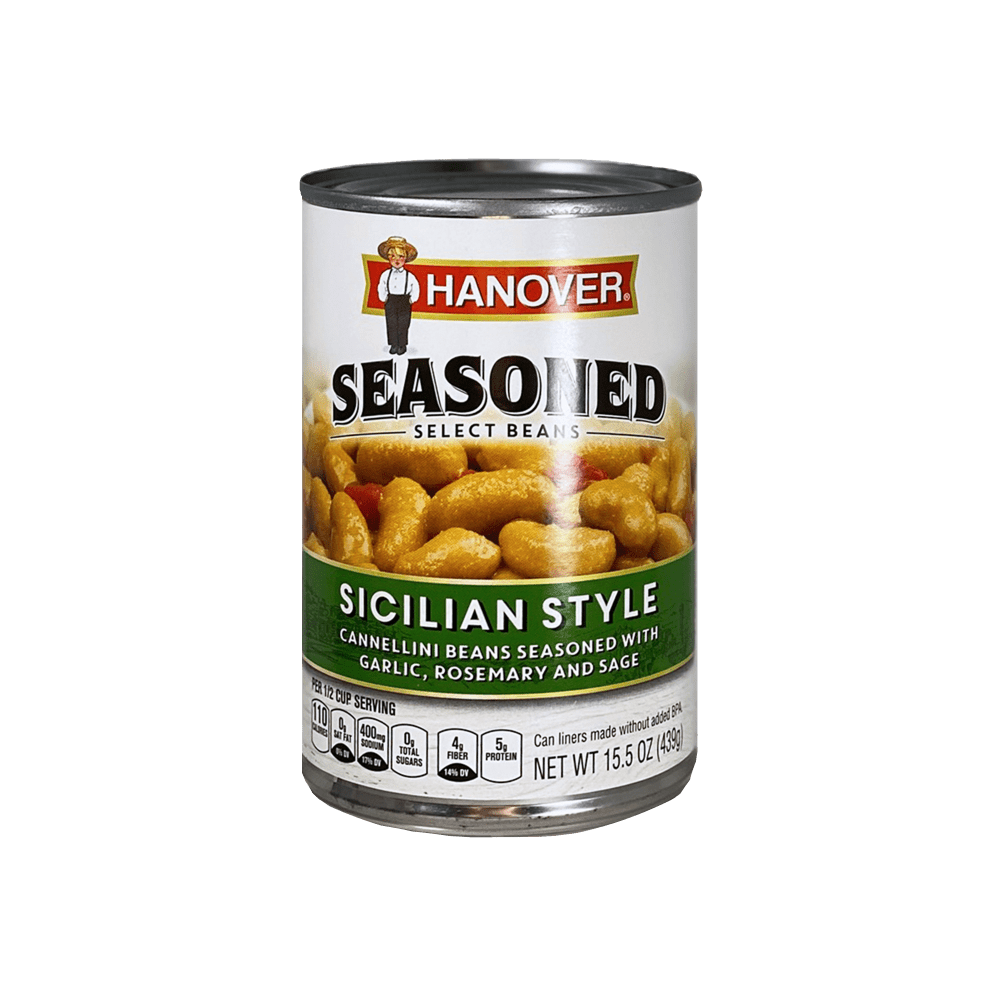 Seasoned Select Beans Sicilian Style are a low sugar, low fat way to add flavor to your plate. They are also a good source of protein and fiber.
Prepared Cannellini Beans, Water, Red Bell Peppers, Olive Oil, Salt, Garlic Powder, Onion Powder, Lemon Juice Powder (Corn Syrup, Lemon Juice, Lemon Oil), Green Bell Pepper Powder, Spices, and Natural Flavorings.
Serving Size:1/2 cup (130g)
Calories: 110
Total Fat: 1.5g
Saturated Fat: 0g
Trans Fat: 0g
Cholesterol: 0mg
Sodium: 400mg
Total Carb.: 18g
Dietary Fiber: 4g
Sugars: 0g
Includes 0g Added Sugars
Protein: 5g
Vitamin D: 0mcg
Calcium: 50mg
Iron: 1mg
Potassium: 390mg