Good Source of Fiber
Butter Beans
Good Source of Iron | Good Source of Protein
Butter Beans
Hanover Butter Beans wonderful baked lima beans are easy to prepare with these large dry lima beans packed in a sweetened sauce. Use straight from the can or as a delicious side dish.
PRODUCT DETAILS
Butter Beans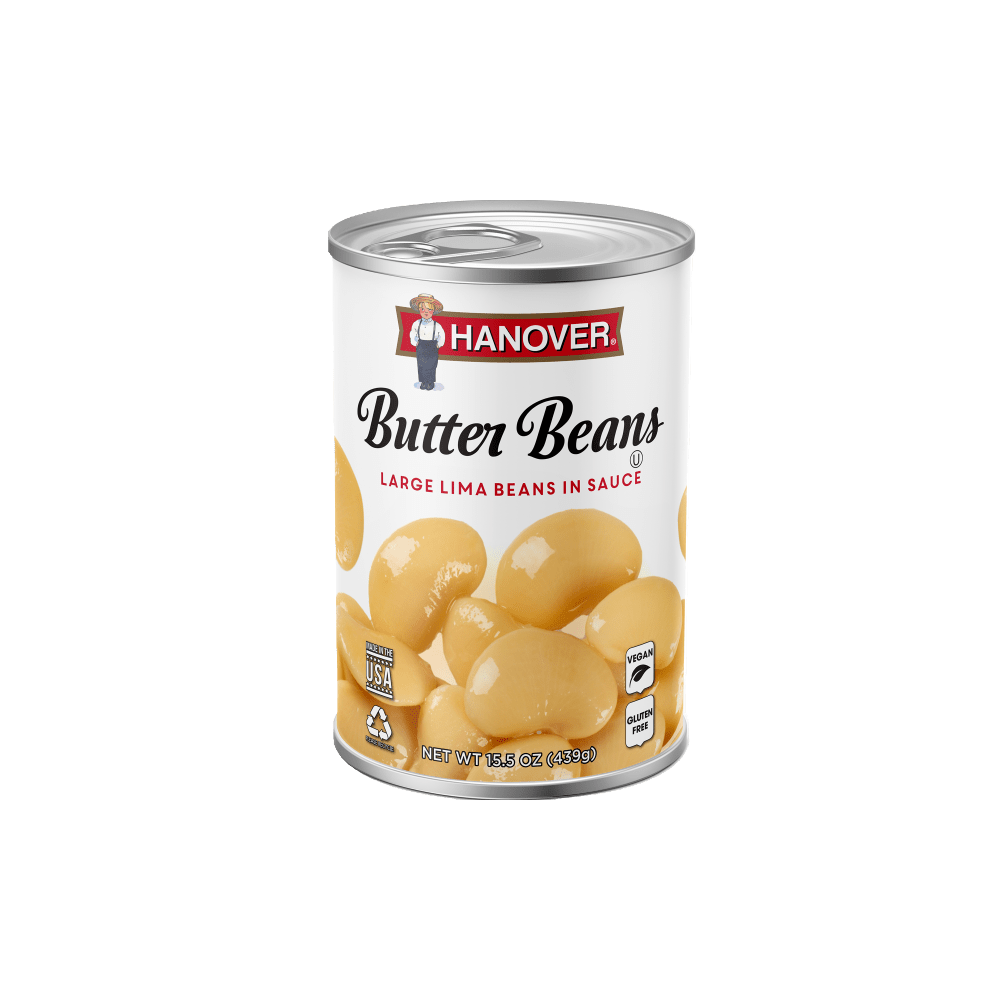 Butter Beans are rich in fiber and iron.  They are also a good source of protein.
Prepared Lima Beans, Water, Sugar, Salt, Spice and Oleoresin Turmeric, Calcium Disodium EDTA added to promote color retention.
Serving Size: 1/2 cup (130g)
Calories: 100
Total Fat: 0g
Saturated Fat: 0g
Trans Fat: 0g
Cholesterol: 0mg
Sodium: 390mg
Total Carb.: 18g
Dietary Fiber: 5g
Total Sugars: 2g
Incl: 1g Added Sugars
Protein: 6g
Vitamin D: 0mcg
Calcium: 40mg
Iron: 1mg
Potassium: 390mg