Good Source of Fiber
Reduced Sodium Light Red Kidney Beans
Good Source of Iron | Good Source of Protein
Reduced Sodium Light Red Kidney Beans
Hanover Light Red Kidney Beans Reduced Sodium have 50% less sodium than our regular kidney beans.  Our beans firm texture hold up well in soups and other recipes that require long cooking times. Their mild flavor will soak up the flavor when added to your favorite soups and stews.
PRODUCT DETAILS
Reduced Sodium Light Red Kidney Beans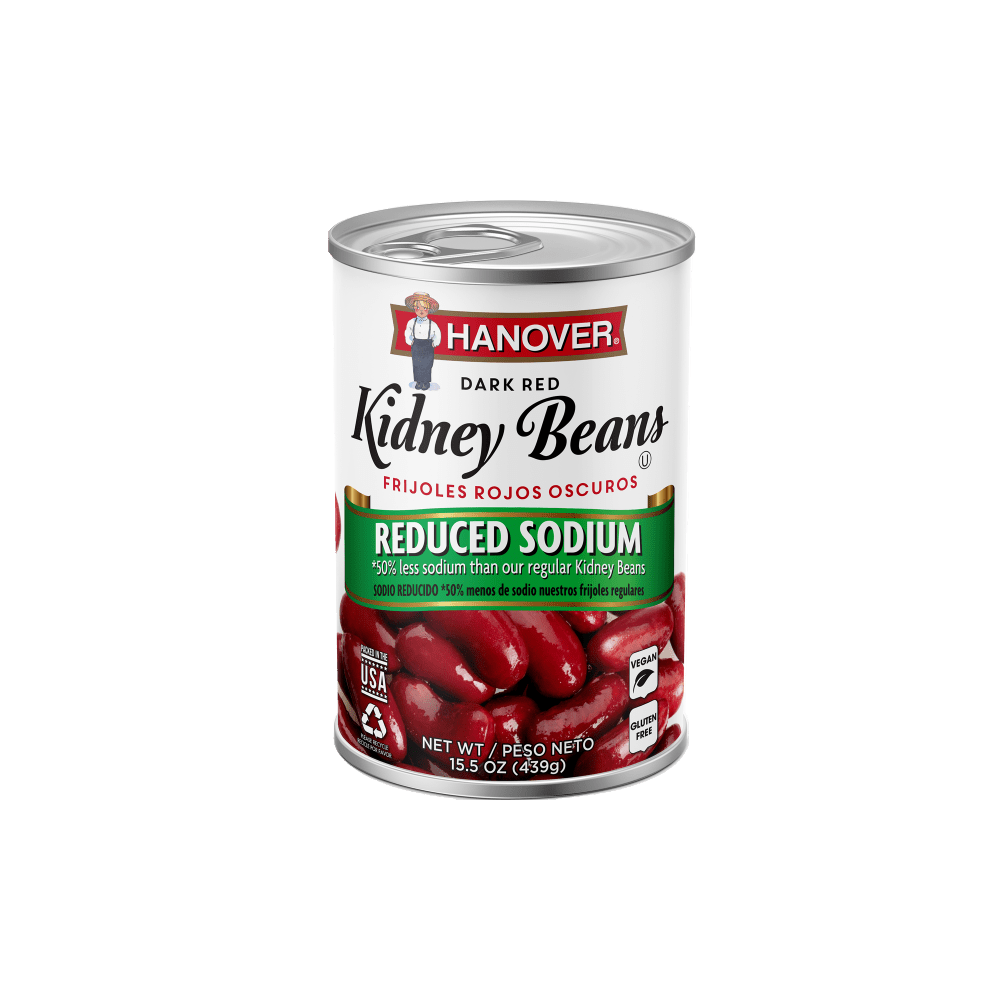 Reduced Sodium Light Red Kidney Beans are a great source of protein and dietary fiber.  They are the perfect base to creating your own signature chili.
Prepared Kidney Beans, Water, Sugar, Salt, Natural Flavorings, Onion Powder, and Calcium Chloride, Disodium EDTA added as a preservative.
Serving Size: 1/2 cup (130g)
Calories: 130
Total Fat: 1g
Saturated Fat: 0.5g
Trans Fat: 0g
Cholesterol: 0mg
Sodium: 225mg
Total Carb.: 24g
Dietary Fiber: 6g
Total Sugars: 4g
Incl: 3g Added Sugars
Protein: 8g
Vitamin D: 0mcg
Calcium: 80mg
Iron: 2mg
Potassium: 360mg