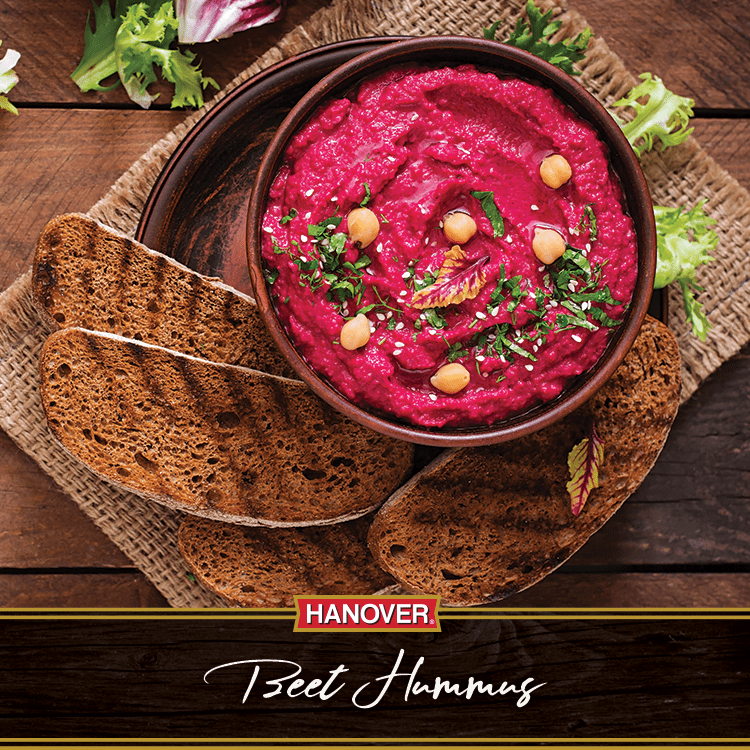 Have you ever tried beet salad? If not, now is your chance! Making it is not too difficult, and who knows, you might just love it! Discover a delicious Hanover Foods beet salad recipe that is both vibrant and nutritious. Our easy-to-follow instructions will guide you to a refreshing and flavorful dish that is perfect for any occasion.



EQUIPMENT
Medium Bowl

Large Mixing Bowl
INGREDIENTS
1 cup Sliced Beets
2 Cloves Garlic
19 oz Hanover Foods Chick Peas rinsed and drained
½ Lemon juiced
2 tbsp Tahini
⅓ cup Olive Oil
Salt
Pepper
INSTRUCTIONS
In a medium bowl, combine the shallots and garlic. Season with salt and pepper. Add the Champagne vinegar. Slowly whisk in the remaining olive oil to make a dressing.

In a large mixing bowl, combine beets and blue cheese. Add the dressing to taste and toss.

Divide the micro greens among 4 plates and top with the beet and blue cheese mixture.

Top with chopped nuts.
Garbanzo Beans (Chick Peas)